Duovac Laval is a store that has been established for over 20 years!
Located in Laval, Quebec, at 4721, Des Laurentides Blvd, we are specializes in the sale, installation and reparation of central vacuums. We also make the sales and reparation of sewing machines. Our professional staff, has over 24 years of experience with customers service, sales and vacuums/sewing machines reparations. We also have a very qualified technician who is permanently on the road installing central vacuums at our customer's location. We are also selling central vacuums online all around Canada.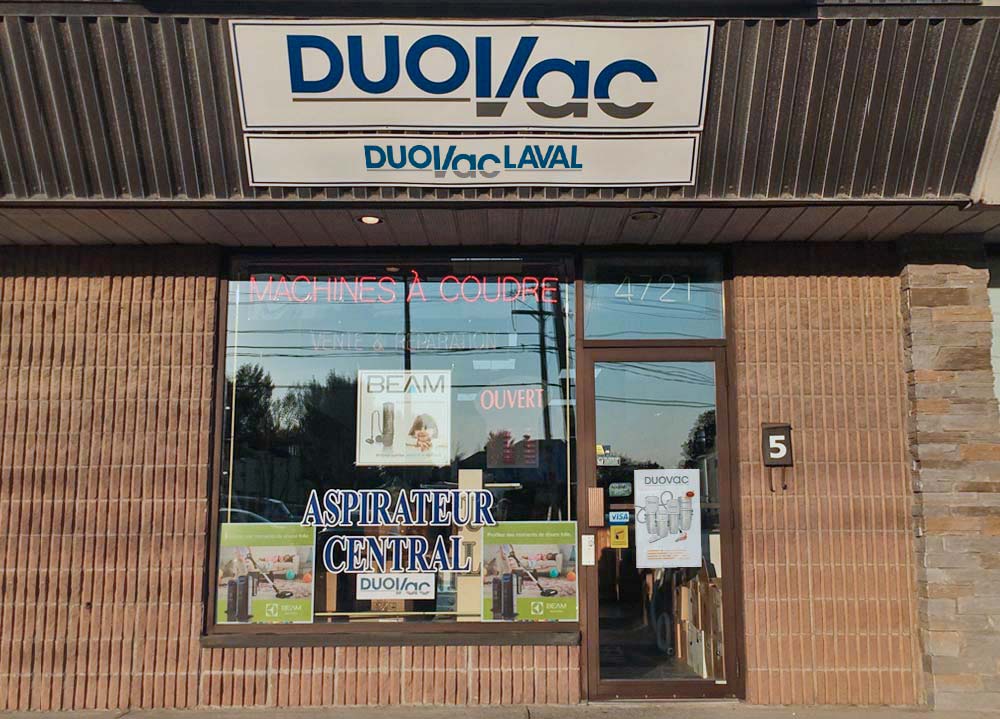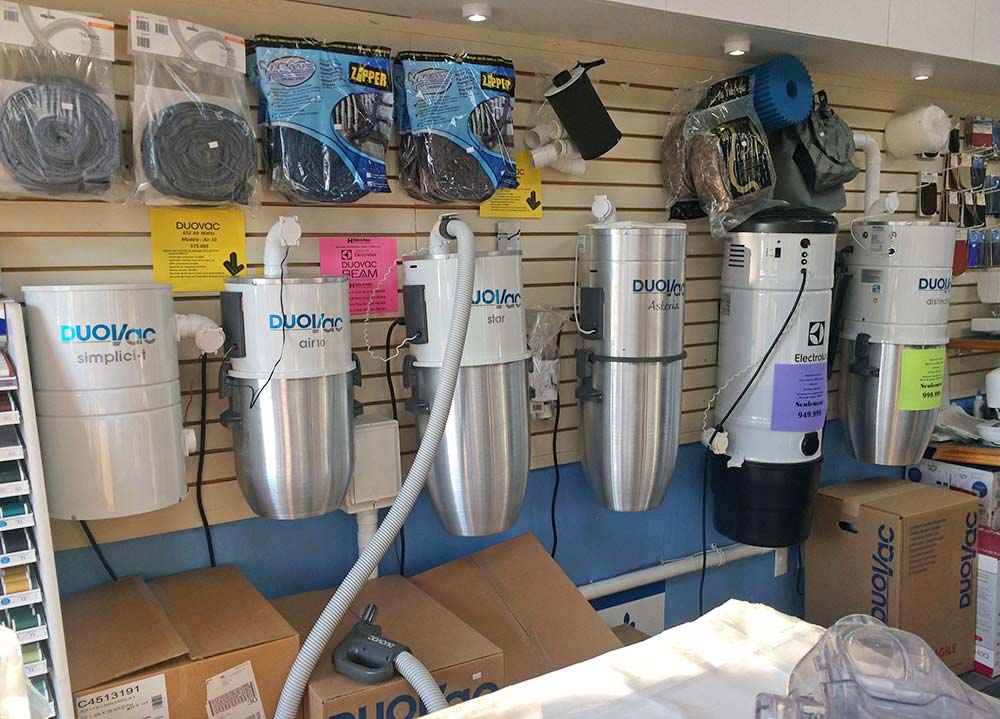 A Duovac central vacuum system helps make cleaning easier and more efficient. Free yourself from this household chore in a smaller amount of time and focus on enjoying the more important things in life! Unquestionably the highest quality central vacuum systems available, our Duovac products are designed and manufactured by a team of passionate and qualified experts and guarantees the best valued central vacuum system on the market and this, for the last 50 years and for generations to come!
Duovac has also received the prestigious consumer choice prize in Quebec and Canada for the last 18 years. We have absolutely no doubts about the superior quality of their products and this is exactly why we are offering the Duovac products to our customers.
Best warranty in the industry
We offered to you the best warranty in the industry at no additional cost (up to 25 years on parts). Duovac offers a complete range of products to suit all needs and budgets. All our products are protected by a warranty that will provide peace of mind for years to come.